Brian P Coleman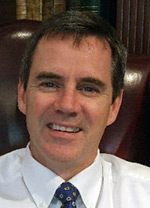 Brian P. Coleman is an internationally diverse and experienced attorney in the areas of real estate, corporate and commercial transactions.
Mr. Coleman has over twenty years experience in commercial real estate and international internet and retail business development. He represents a broad cross-section of buyers, sellers, landlords, commercial tenants, brokers, developers and real estate managers, and parties involved in international internet and retail businesses.
Mr. Coleman is an experienced trial lawyer who knows his way around courtrooms and has the persuasive advocacy and counseling skills to keep his clients out of them. His business counseling acumen is unparalleled. Mr. Coleman's experience includes transactions involving commercial and residential property development, commercial tenancies, commercial structures for church properties and the development of multi-channel internet and retail businesses. Representative clients include MG Property UK Ltd., Tridias Retail and Mail Order Ltd., The Clifton Catholic Diocese and The Parochial Church Council of Combe Down (Church of England).
He is a member of the American Bar Association and Chicago Bar Association and is a graduate of De Paul University College of Law (J.D. 1986). He is admitted to the practice of law in the State of Illinois.