Wealth Management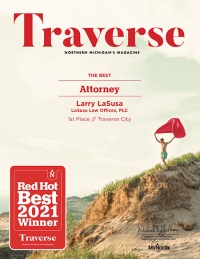 We understand the importance of planning for the future of your business and your family. We are skilled at navigating the complex legal and personal aspects of business succession and estate planning, probate and trust administration. We specialize in counseling clients on preparing wills, trusts, special needs trusts, durable powers of attorney, healthcare powers of attorney, living trusts and designations of patient advocate. We will help you create a business succession plan to protect and preserve your hard earned assets.
Five Things to Consider with In-home Care Contracts
December 4, 2017
Home for the holidays? Notice mom or dad slowing down? Many families reach a point when an ill or older relative needs in-home help or care for difficulty with activities of daily living, memory problems with medications, etc.
Problem: Kids these days . . . and Crime
July 6, 2017
It's summertime, and with the rise in heat comes a rise in rambunctiousness. Some of your offspring may be experiencing "senioritis". This is a good time to pass along some sage advice that may help them from making a bad situation worse.
Basic Estate Planning Terms & Issues
August 8, 2016
This memo explains some of the basic estate planning terms and issues to consider, and identifies some common approaches to those issues.
Basics of Estate Planning
August 7, 2016
Your estate planning is done in three stages. First, we will gather all pertinent information from you as to your wishes.
Is a living trust right for you?
August 6, 2016
It seems like trusts and estate planning are those things that only the wealthy or those with complicated estates should do. But a living trust can be advantageous for almost everyone.