Wealth Management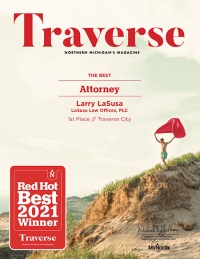 We understand the importance of planning for the future of your business and your family. We are skilled at navigating the complex legal and personal aspects of business succession and estate planning, probate and trust administration. We specialize in counseling clients on preparing wills, trusts, special needs trusts, durable powers of attorney, healthcare powers of attorney, living trusts and designations of patient advocate. We will help you create a business succession plan to protect and preserve your hard earned assets.
How often or when should I review my estate plan?
July 27, 2015
At some point in time, everyone should have an estate plan set up directing how your taxable property should be handled or transferred to heirs of your estate.
Your Fiduciary Duties
July 27, 2015
Power of Attorney for Young Adult Children
July 26, 2015
Problem: Many parents' estate plans lack a Durable Power of Attorney or Patient Advocate Designation for their young adult children.
Probate and Estate Planning
October 1, 2014
Lawrence LaSusa receives Certificate of Completion from the Institute of Continuing Legal Education Probate and Estate Planning Program
ICLE is the leading provider of continuing legal education represented by a network of acclaimed lawyers and nationally renowned experts using cutting-edge technology and bringing the newest and best techniques in learning to lawyers.
Alternative Billing Arrangements for Legal Fees
October 1, 2014
Save on Legal Fees through Alternative Billing Arrangements
The Illinois Bar Journal recently reported that alternative billing arrangements for legal fees (other than by the hour) are coming to Main Street America.