Complex Commercial Litigation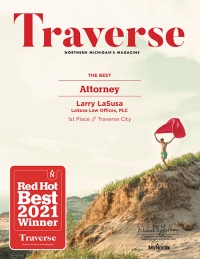 We are skilled trial lawyers with unsurpassed experience in creative negotiation and trial litigation. We are at home in any courtroom setting around the country or abroad. Jury trials, bench trials, arbitrations, administrative hearings, and appellate proceedings – are our stock in trade.
Alternative Billing Arrangements for Legal Fees
May 6, 2015
Save on Legal Fees through Alternative Billing Arrangements
The Illinois Bar Journal recently reported that alternative billing arrangements for legal fees (other than by the hour) are coming to Main Street America.
In Re Decor Corp 171 B.R. 288
April 17, 2014
United States Bankruptcy Court,S.D. Ohio,Eastern Division., In re DECOR CORPORATION, Debtor., Bankruptcy No. 93-56830., Aug. 22, 1994.
Rucker v. Johnson 724 F.Supp. 568
April 17, 2014
United States District Court, N.D. Illinois, Eastern Division., Charles RUCKER, Plaintiff, v. Ralph JOHNSON, et al., Defendants., No. 88 C 7510.
Shango v. Jurich 965 F.2d 289
April 17, 2014
Northwest Herald
April 16, 2014
State halts bogus checks
CRYSTAL LAKE - State officials Tuesday clamped down on two Chicago firms accused of issuing bogus money orders at Mexican-American and other northwest suburban communities.