Employment and Labor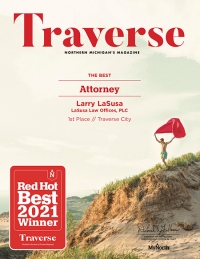 We represent employees and employers in all facets and at all stages of employment and labor relations: from hiring through firing, and everything that can happen in between. Our lawyers specialize in counseling clients on the most challenging and ever changing issues arising in the modern workplace: ADA, ADEA, FMLA, FLSA, EEOC, and covenants not to compete.
New Year, New Labor Laws
April 7, 2017
Over 30 states had changes in 2013 and many states have pending labor law changes for 2014 that require new labor law postings. Make sure you have the required labor law posters.
Record Eagle
April 6, 2017
Blair Twp. Must Pay Legal Fees
TRAVERSE CITY — A circuit court judge ordered Blair Township to pay mediation costs and legal fees in a labor dispute with a former zoning administrator.
Berlett v. Cargill 780 F.Supp. 560
April 5, 2017
United States District Court, N.D. Illinois, Eastern Division. - Betty Jo BERLETT, Plaintiff v. CARGILL, INC., Defendants. No. 89 C 3069. Dec. 9, 1991.
Alternative Billing Arrangements for Legal Fees
April 4, 2017
Save on Legal Fees through Alternative Billing Arrangements
The Illinois Bar Journal recently reported that alternative billing arrangements for legal fees (other than by the hour) are coming to Main Street America.