Intellectual Property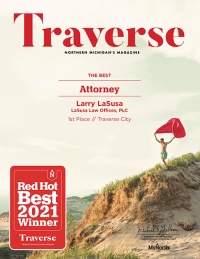 We represent actors, artists, authors, designers, engineers, film producers, models, writers and all form of creative business entrepreneurs in protecting, registering, leveraging and licensing their intellectual property. We handle trademark, trade dress, trade secret and copyright matters daily. The IP ranges from entertainment to engineered manufacturing systems, and every imaginable product and service in between.
Michigan Bar Journal
April 17, 2014
Intellectual Property "Best Practice" Tips for Small Law Departments
Everyone knows that high-tech businesses derive most of their value from their intellectual property (IP). However, all businesses can build and sustain their competitive advantage by properly leveraging their IP.
Primer For Creative Entrepreneurs
March 31, 2014
PROBLEM: Most businesses do not know what intellectual property they have, how to protect it or how to leverage its value.